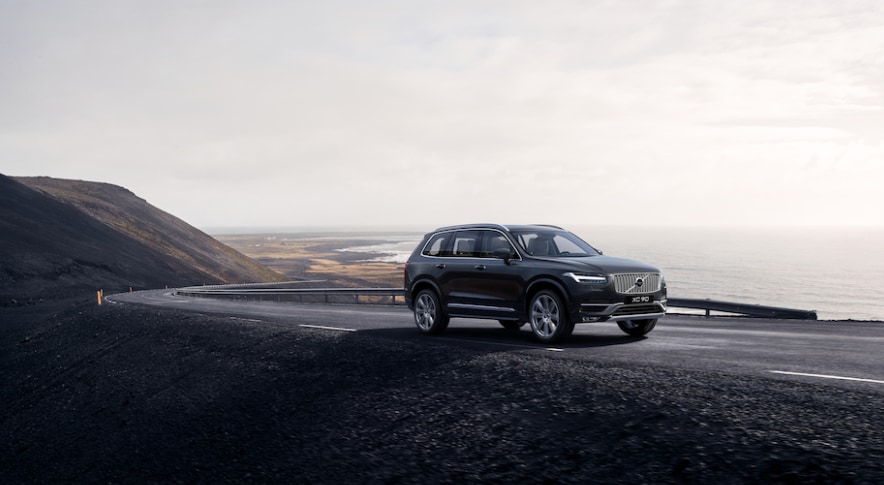 Stay Safe and Connected in the Volvo XC90 From All Star Volvo Cars of Baton Rouge
If you're looking for an all-purpose vehicle with a unique style and excellent craftsmanship, we can help you out at All Star Volvo Cars Baton Rouge with our selection of Volvo XC90 SUVs. This year and model showcases the newest developments from Volvo, and it offers a fantastic range of the most essential pieces of technology for life in Denham Springs. This is what you need to know about this three-row SUV.
Trim Levels
When you buy a Volvo XC90, you'll have three trims to choose from. The Volvo XC90 Momentum gives you a feeling of strength. Its finely-detailed body shows that the entire vehicle was crafted with great care. It includes the signature "Thor's hammer" lights. These keep the entire road illuminated, and they give your car a unique profile that's sure to draw attention.
The XC90 R-Design takes a different approach. Its interior is covered with Nappa leather, which gives you a superbly comfortable driving experience. A covered steering wheel also keeps you comfortable in the warmer and colder months. The material can keep your hands from getting fatigued on long and tiresome drives around Prairieville. This model is seen as the most elegant of all, and it's built to give you the best driving experience possible.
Finally, the Inscription model shows off Volvo's eye for detail. The LED illuminated interior lets you control the ambiance of your new Volvo XC90, and the seats are designed to give you long-lasting comfort. They're made from a material that allows air to flow, so they won't get warm when you sit on them for too long. An optional massage function is also available.
Performance Specs
A front-wheel-drive system comes with the Volvo XC90, and its four-cylinder engine gives you up to 250 horsepower when you need it. It can produce up to 258 pound-feet of torque, so it has the strength to climb steep hills easily around Baton Rouge. It can reach 25 combined MPG, and it can reach 30 on the highway. This sort of efficiency is commonly seen in smaller vehicles, but the engineers at Volvo have managed to bring this efficiency to a larger vehicle with even more power.
The Volvo XC90 has seating for up to seven people, so it's a perfect choice for drivers in the Gonzales area who frequently travel with friends and family. It has nearly 90 cubic feet of carrying capacity with the seats folded down, so you'll have room for luggage as well.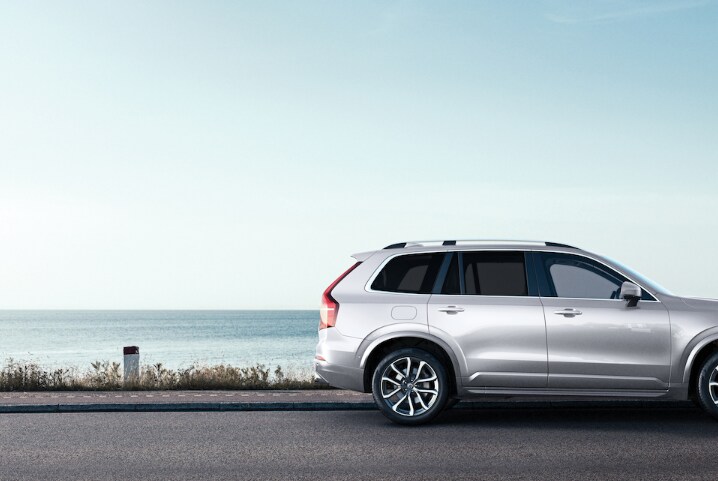 Safety Features
The safety features in the Volvo XC90 show off the newest technology available, and they're integrated with mobile technology that makes your life more convenient than ever. It's built with an energy-absorbing interior, which can help minimize the risk of injury in an accident. The doors and side panels are made with unique materials that crumple and absorb force. The Volvo XC90 also includes a system that can monitor and manage the speed of your vehicle while you're going down steep hills. If you live in a hilly area in Denham Springs, this will help you stay in control of the car, so you don't unintentionally speed up while going down a steep road.
This SUV includes automated safety technology, as well. Pilot assistance helps you stay with the regular flow of traffic. It can adjust your speed to match the vehicle in front of you. It also includes a road sign information system. This can read important information for you, so you won't have to worry about missing an important update to the speed limit. It can even let you know if you're going the wrong way.
New Power, New Features and Much More for 2021
The 2021 Volvo XC90 equips you with some of the most advanced technologies and features from Volvo. Now standard on all trims is wireless charging with compatible smartphones and a programmable Care Key, as well as two USB-C ports that have replaced the dated 12-volt outlet in the second row.
Another fantastic new improvement in the 2021 Volvo XC90 is the addition of the plug-in hybrid drivetrain. Volvo has been moving their lineup in a more sustainable direction, and with a new plug-in hybrid trim, you can do your part in keeping the world a cleaner and safer place. You'll be able to enjoy rechargeable power as well as the convenience of gas. This will help you to make less frequent stops in Prairieville.
A few noteworthy, standard safety features now offered include front parking sensors, hazard lights/slippery road alerts and much more. You'll be equipped with an available Bowers & Wilkins audio sound system to bring your drive to life no matter the distance, both near and far in Gonzales. This sound system puts out 1,400 watts of sound through 19 speakers! For the ultimate driving enthusiasts who love to play their favorite music, this sound system will not disappoint.
Visit All Star Volvo Cars of Baton Rouge to Learn More
If you'd like to learn more about the new Volvo XC90 near Prairieville, we encourage you to visit our dealership in nearby Baton Rouge today for a test drive. Our friendly and knowledgeable team members can help you find the perfect trim level for your needs. We look forward to working with you soon!