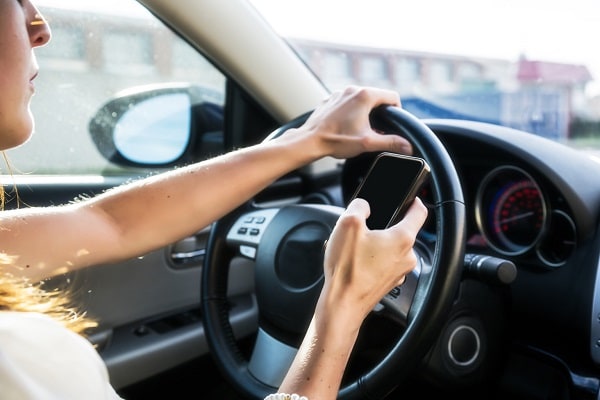 We've all done something while driving that we knew we shouldn't be doing. There are also things that a lot of us do every day that we don't think of being as dangerous as they are in reality. The first step to breaking a bad habit is by recognizing what it is and making a conscious effect to correct it. By avoiding these dangerous driving habits, we can significantly decrease the number of preventable auto accidents that occur each year.
Speeding.
Speeding is the second leading cause of traffic fatalities after drunk driving. When everyone travels at the same general speed, things are more predictable and the road is safer as a result.
Forgetting to use your turn signals.
Your turn signals are the only method of communication with the drivers of the vehicles around you. Failure to use your turn signal can cause a collision or if you fail to use your signal when changing lanes, someone can attempt to pass you at the worst possible time.
Multi-tasking while driving.
Any time you become pre-occupied or distracted by something, you're letting down your defenses. Eating, drinking, playing loud music, and cell phone conversations can all be serious distractions when you are driving. One of the biggest distractions when driving is the cell phone. With text messaging and the availability of entertainment through cell phones, it can be difficult to stay focused on the road. Try turning your phone to silent and keeping it out of reach or sight as to not be tempted.
Tailgating.
Following another car at a close distance can be very dangerous. All drivers must be prepared to stop suddenly and safely because the person you are following may not be paying attention to the road and that requires following at a safe distance. On a dry road, there should be a two second delay between you and the car in front of you. On a wet road, there should be a four second delay between your vehicle and the one in front of you.
Not wearing a seat belt.
Putting on a seat belt is such an easy thing to do and it's almost incomprehensible that people don't wear them. Most of the safety features in vehicles, like airbags, are designed to work in conjunction with the seat belt so don't think you can just rely on those alone. Buckle up.
All Star Volvo of Baton Rouge is a proud member of the All Star Automotive Group, and carries the Volvo line of products; which are some of the most reliable and dependable vehicles in the world. We serve the Baton Rouge and New Orleans areas as well as Denham Springs, Walker, Addis, Central, Baker, Prairieville, Gonzales, Hammond, Port Allen, Plaquemine, White Castle and Lafayette. If you are in the market for a Volvo, come by our Dealership at 10101 Coursey Boulevard in Baton Rouge and experience Sales, Parts and Service that is really All Star!
Let our team at All Star Volvo of Baton Rouge help you out! We have a large selection of new and used cars to choose from. There is something for everyone. Click here to see our inventory!
Our staff is qualified and able to assist you with any vehicle needs, concerns or questions you might have. We assure you that you will not be disappointed in our team! Come on over to All Star Volvo of Baton Rouge to receive All-Star service!