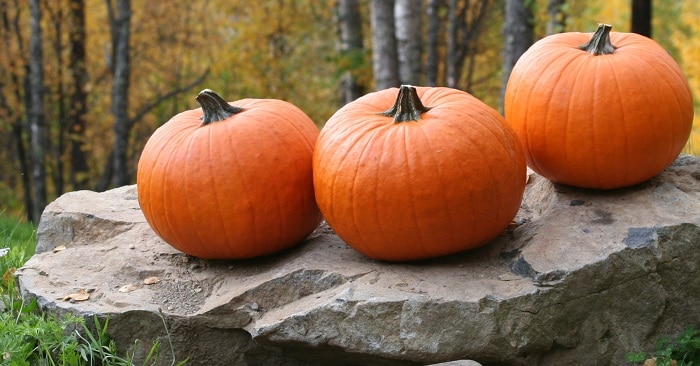 There's no better fall pastime than spending a chilly afternoon carving pumpkins and sipping on some homemade hot chocolate. Whether your jack-o-lantern is spooky, sweet, or funny, we've got some great tips for carving the perfect pumpkin.
Picking the Pumpkin
It doesn't matter if you're hitting the pumpkin patch or swinging by the grocery store to pick your pumpkin, there is a wide variety of great options for carving. When choosing your pumpkin to carve, avoid those with surface rotting or soft spots. A little dirt is OK, as long as the pumpkin is firm and its stem is solidly attached. It is also helpful to have an idea of how you want to design your jack-o-lantern before picking your pumpkin, so that you can find one that fits the shape and size of what you plan to carve.
Seeds and Stuff.
Removing the seeds and pulp is the best and messiest part of carving a pumpkin. Using a large stainless-steel spool can make this messy job easier and quicker. The stainless-steel spool will hold up much better versus a plastic spoon and makes it easier to scrape the pulp from the surface of the walls. When you're done, you can save the seeds and bake them to make a great fall snack!
Let's carve!
Before carving your jack-o-lantern, use washable markers to draw your design onto the pumpkin. Once you're done, just use a damp cloth to wash the remaining marks off. You can also save a little by skipping out on buying a pumpkin carving kit and using a long, thin filet knife instead. Also, don't be afraid to be adventurous and try a unique tool like using an apple corer to punch perfectly round holes through the pumpkin's rind.
Make it Last
The best time to create your jack-o-lantern is two or three days before Halloween since pumpkins soften quickly once they are carved. After you've carved your pumpkin, you can prevent it from becoming shriveled or discolored by trying Wilt-pruf on the inside walls of your jack-o-lantern. Wilt-pruf is an organic mix used to spray on evergreen trees so they retain their moisture in the winter and can be found at nurseries and garden centers.
All Star Volvo of Baton Rouge is a proud member of the All Star Automotive Group, and carries the Volvo line of products; which are some of the most reliable and dependable vehicles in the world. We serve the Baton Rouge and New Orleans areas as well as Denham Springs, Walker, Addis, Central, Baker, Prairieville, Gonzales, Hammond, Port Allen, Plaquemine, White Castle and Lafayette. If you are in the market for a Volvo, come by our Dealership at 10101 Coursey Boulevard in Baton Rouge and experience Sales, Parts and Service that is really All Star!
Let our team at All Star Volvo of Baton Rouge help you out! We have a large selection of new and used cars to choose from. There is something for everyone. Click here to see our inventory!
Our staff is qualified and able to assist you with any vehicle needs, concerns or questions you might have. We assure you that you will not be disappointed in our team! Come on over to All Star Volvo of Baton Rouge to receive All-Star service!