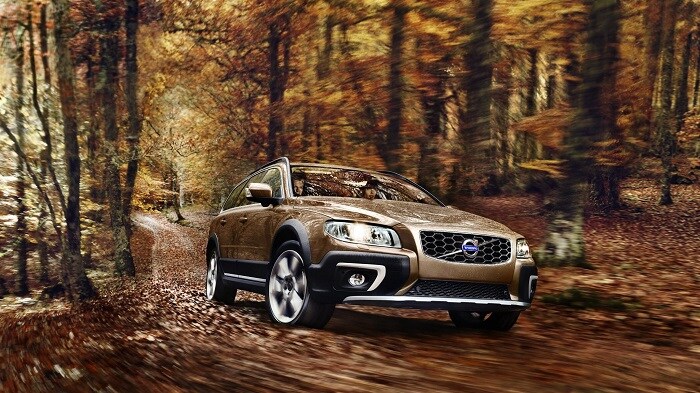 When many of us think of October, our minds fill with images of pumpkins, candy corn, hot chocolate, fall leaves and bonfires, but October is also Fall Car Care Month and as the weather cools, it is an ideal time for motorist to complete a seasonal vehicle checkup to maintain safety and maximum efficiency.
Here at All Star Volvo of Baton Rouge, we want to ensure your vehicle is running in tip top shape in the coming winter months and being proactive with your vehicles maintenance now can help make sure your vehicle is safe, reliable and decrease the possibility of unexpected repairs. We've come up with a simple checklist to determine your vehicle's maintenance needs in the coming fall and winter months. Some of these items can be inspected by the car owner and some should be performed by a certified technician.
Fall Car Care Checklist
Battery and Charging System
Battery Cables and Terminals
Drive Belts
Engine Hoses
Tire Tread
Tire Pressure
Air Filter
Lights
Wiper Blades
Washer Fluid
Brakes
Transmission, Brake and Power Steering Fluids
Emergency Road Kit
Schedule an appointment to have your vehicle inspected by a certified technician at our All Star Volvo of Baton Rouge Service Department here.
All Star Volvo of Baton Rouge is a proud member of the All Star Automotive Group, and carries the Volvo line of products; which are some of the most reliable and dependable vehicles in the world. We serve the Baton Rouge and New Orleans areas as well as Denham Springs, Walker, Addis, Central, Baker, Prairieville, Gonzales, Hammond, Port Allen, Plaquemine, White Castle and Lafayette. If you are in the market for a Volvo, come by our Dealership at 10101 Coursey Boulevard in Baton Rouge and experience Sales, Parts and Service that is really All Star!
Let our team at All Star Volvo of Baton Rouge help you out! We have a large selection of new and used cars to choose from. There is something for everyone. Click here to see our inventory!
Our staff is qualified and able to assist you with any vehicle needs, concerns or questions you might have. We assure you that you will not be disappointed in our team! Come on over to All Star Volvo of Baton Rouge to receive All-Star service!