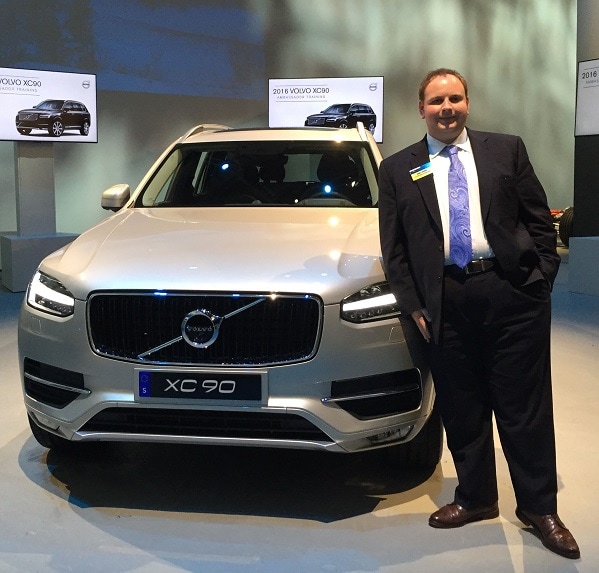 We love to do segments that allow us to introduce our All Star Team to the rest of our All Star Family! Meet James Munroe! James has been working at All Star Volvo of Baton Rouge for 1 year and 4 months. James is originally from Abbeville, LA but just moved back to Louisiana from New York City. We asked him what his favorite part of his job is and he replied,
"My favorite part of my job, is when I enrich someone's life by showing them how Volvo can save their life. Second, would be just seeing all of the new products when they come out."
When asked why he loved working at All Star, James said,
"I love working at All Star Volvo because I am so passionate and dedicated to the Volvo brand. I focus deeply on customer experience and going above and beyond."
James shared a fun fact about himself with us, saying that he loves to make people laugh. James also told us that his dream car is a Volvo XC90 T8 Excellence and a Volvo P1900.
Stop by and see James at All Star Volvo of Baton Rouge today! He is ready to assist you with all of your car-purchasing needs. We have a large selection of new and used cars to choose from. There is something for everyone. Click here to see our inventory!
All Star Volvo of Baton Rouge is a proud member of the All Star Automotive Group, and carries the Volvo line of products; which are some of the most reliable and dependable vehicles in the world. We serve the Baton Rouge and New Orleans areas as well as Denham Springs, Walker, Addis, Central, Baker, Prairieville, Gonzales, Hammond, Port Allen, Plaquemine, White Castle and Lafayette. If you are in the market for a Volvo, come by our Dealership at 10101 Coursey Boulevard in Baton Rouge and experience Sales, Parts and Service that is really All Star!