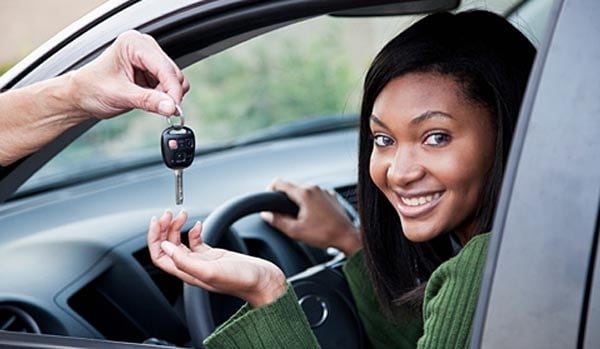 The end of summer is upon us and school will soon be back in session in Baton Rouge and its surrounding areas. It is a busy time of year as families begin to prepare for the upcoming school year and with both parents and teens heading back to school, traffic on the roads will drastically increase. This is especially important for new teen drivers who will be driving themselves to school for the first time. It is important that new drivers remember the rules of the road and we've compiled a couple of safety tips for teens to remember as well, as they're heading back to school.
Use extra caution in school zones.
Most school zone speed limits are 20 mph and last for a set time in the morning and afternoon. It is important to be mindful of the speed limit in these areas as students will be entering and exiting buses and crossing the street. Also keep in mind that it is against Louisiana law to use your cell phone to call, text or use social media while driving in a school zone.
Wear a seatbelt.
Teens are the largest group of drivers that do not wear seatbelts in the car. Always wear your seatbelt even if you are just driving to school down the street. Not only is it Louisiana law to wear your seatbelt but it could also save your life in the event of an accident.
Minimize distractions.
Distractions can significantly increase the chances that you will not notice impending danger or notice it too late and lose the ability to control your vehicle. Eating, drinking and playing loud music can all cause your mind to wander so try to decrease your practice of these while driving. Also, drive solo so that no one else is in the car to distract you.
Practice defensive driving.
Always be aware of the traffic ahead, behind and next to you. Stay at least one car length behind the car in front of you while driving at slower speeds and maintain a larger distance behind when traveling at faster speeds.
Remember to be safe on the roads this school year and NEVER text and drive.
All Star Volvo of Baton Rouge is a proud member of the All Star Automotive Group, and carries the Volvo line of products; which are some of the most reliable and dependable vehicles in the world. We serve the Baton Rouge and New Orleans areas as well as Denham Springs, Walker, Addis, Central, Baker, Prairieville, Gonzales, Hammond, Port Allen, Plaquemine, White Castle and Lafayette. If you are in the market for a Volvo, come by our Dealership at 10101 Coursey Boulevard in Baton Rouge and experience Sales, Parts and Service that is really All Star!
Let our team at All Star Volvo of Baton Rouge help you out! We have a large selection of new and used cars to choose from. There is something for everyone. Click here to see our inventory!
Our staff is qualified and able to assist you with any vehicle needs, concerns or questions you might have. We assure you that you will not be disappointed in our team! Come on over to All Star Volvo of Baton Rouge to receive All-Star service!