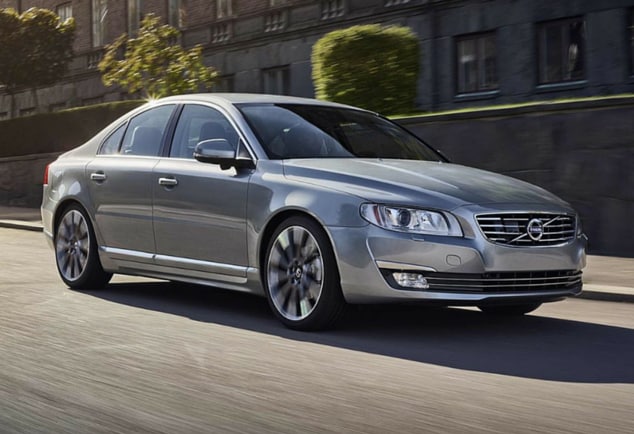 You've thought long and hard about which Volvo model you want to take home and now it's time to consider your financing options. The decision is one that should be made to best fit your personal driving needs and there are pros and cons to both so it is wise to weigh both options before making a final decision. We broke down the pros and cons of each option to help make that decision a little easier.
LEASING
Leasing gets you the vehicle you want and with a monthly payment that is much more affordable than buying. Volvo's leasing programs give you the freedom to drive a new Volvo every few years without the hassle of selling or trading in your vehicle.
Pros
- Substantially lower monthly payments
- Low down payments, if at all
- No depreciation concerns
- Option to purchase vehicle at the end of the lease term
- Easy return at lease-end
- Future value does not affect you financially
Cons
- Don't own the vehicle and have to return it at the end of the lease
- Higher insurance premiums
- Always have a car payment
- Limited number of miles you can drive
- Early termination charges if you end the lease early
- No modifying or customizing the vehicle
Learn more about leasing a Volvo here.
BUYING
Ownership simply means no mileage limits, no end date for when you have to return your vehicle and no worrying about end of lease obligation. Volvo Car Financial Services offers affordable and competitive financing through your local Volvo dealer, to help you get in the vehicle of your dreams.
Pros
- You own the vehicle and can keep it as long as you want
- No payments once the vehicle is paid off
- Can sell of trade in your vehicle at any time
- No mileage limits
- Can modify or customize the vehicle
- Insurance costs are lower than on leased vehicles
Cons
- Higher monthly payments than on leased vehicles
- Large down payment, usually 10-20%
- Rapid depreciations and diminishing resale value
Click here to visit the All Star Volvo Financial Center and get started today.
All Star Volvo of Baton Rouge is a proud member of the All Star Automotive Group, and carries the Volvo line of products; which are some of the most reliable and dependable vehicles in the world. We serve the Baton Rouge and New Orleans areas as well as Denham Springs, Walker, Addis, Central, Baker, Prairieville, Gonzales, Hammond, Port Allen, Plaquemine, White Castle and Lafayette. If you are in the market for a Volvo, come by our Dealership at 10101 Coursey Boulevard in Baton Rouge and experience Sales, Parts and Service that is really All Star!
Let our team at All Star Volvo of Baton Rouge help you out! We have a large selection of new and used cars to choose from. There is something for everyone. Click here to see our inventory!
Our staff is qualified and able to assist you with any vehicle needs, concerns or questions you might have. We assure you that you will not be disappointed in our team! Come on over to All Star Volvo of Baton Rouge to receive All-Star service!